Risk Suggestions
Audience: All Risk Users
If your system has Risk Suggestions enabled, Risk Users are able to raise suggestions within the system to help highlight potential Risks within your organisation. Risk Managers and Administrators can then review these suggestions and, where required, raise them as full Risk Records, ready for assessment.
Raise a Risk Suggestion
To raise a Risk Suggestion, navigate to Risk Manager | New Risk Suggestion. This will present the New Risk Suggestion screen, similar to below:

Provide a Title or headline for your risk suggestion in the Suggestion Risk field
Provide additional information in the Description field
Select the relevant Organisational Area
Select an Asset that may be at risk
Provide information about where the potential risk was discovered in the Source field (optional)
Select Save to confirm.
View and Process Risk Suggestions
To view previously raised Risk Suggestions, navigate to Risk Manager | Risk Suggestions. You will be presented with the Risk Suggestion list, similar to below: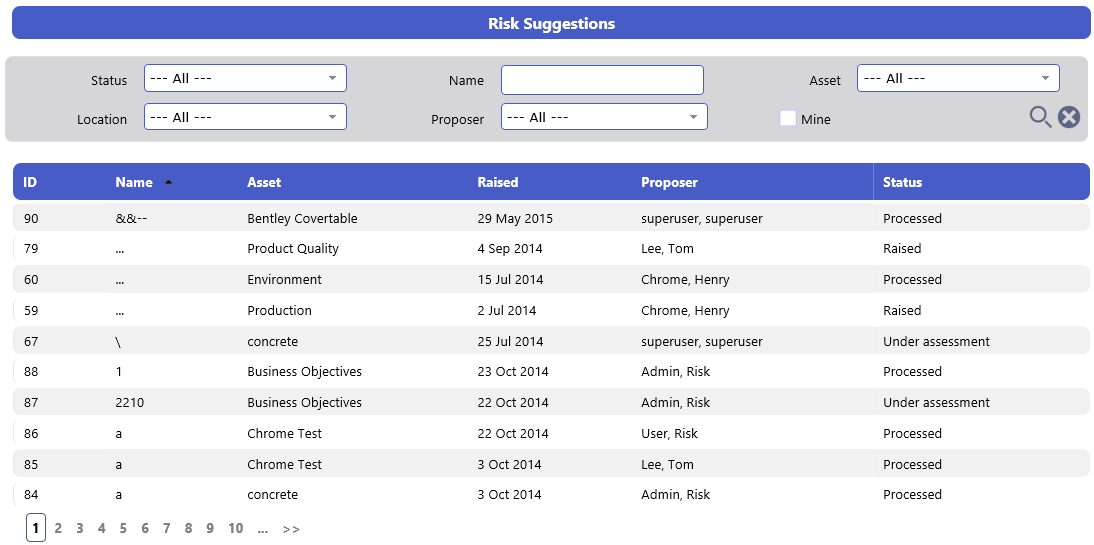 The risk suggestion list can be filtered and organised using the available filters and column headings.
To view further details and process a risk suggestion, select a record from the list. You will be presented with the Suggestion Details screen, similar to below:

As you review the Risk Suggestion, you can update the status from Raised, to Under Assessment, to Processed
Select Save to confirm a status update
When you update the record to Processed an additional Response field will appear for you to leave a comment to the user who raised the suggestion

Enter your response and select Save. The screen will update, similar to below:
To raise a Risk Record based on the risk suggestion, select the Copy To New Risk record icon. The details will be brought through to a new risk record screen, similar to below: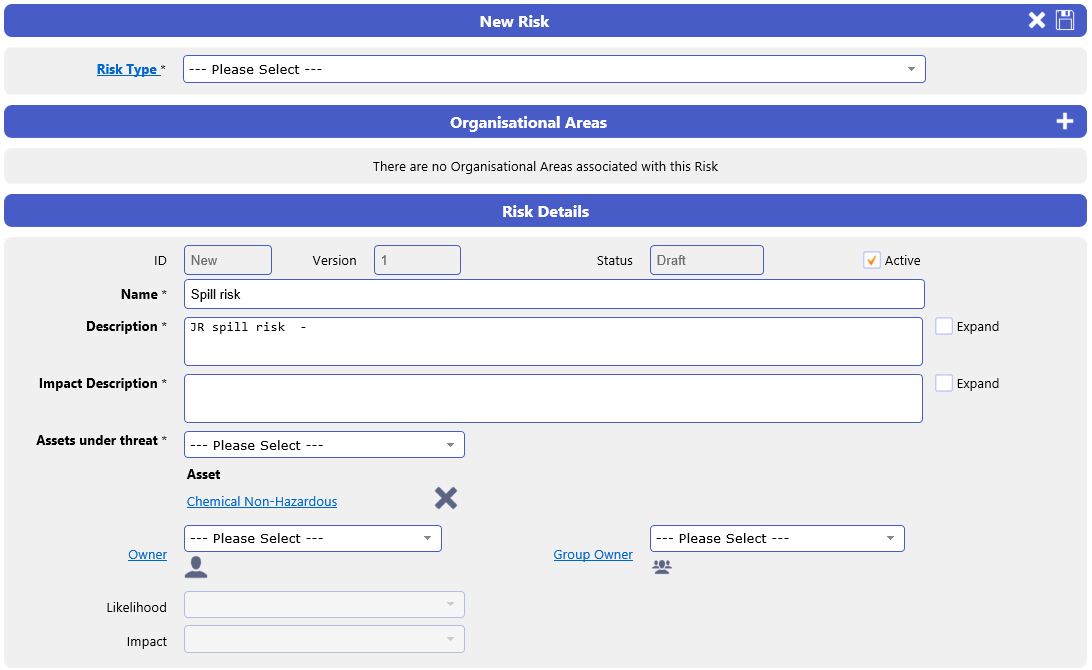 You can now follow the standard process for raising a new Risk Record