iEQMS Settings
Customising iEQMS Auditor
iEQMS offers the ability for you to select a different 'theme' for the application. To update your selected theme:
Select Settings
Scroll down to Theme Selection
Choose your preferred theme from the list of options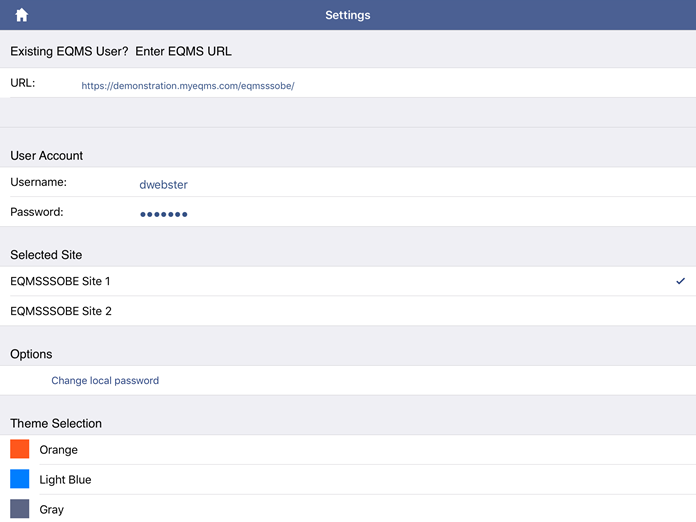 Enable Findings
iEQMS Auditor allows you to also raise Findings and Actions through the re-synchronising of EQMS data. To do so
To enable the application to show findings:
Select Settings
Scroll down to Show Findings. This will expand the screen to reveal the Finding Metadata Refresh section, as shown below: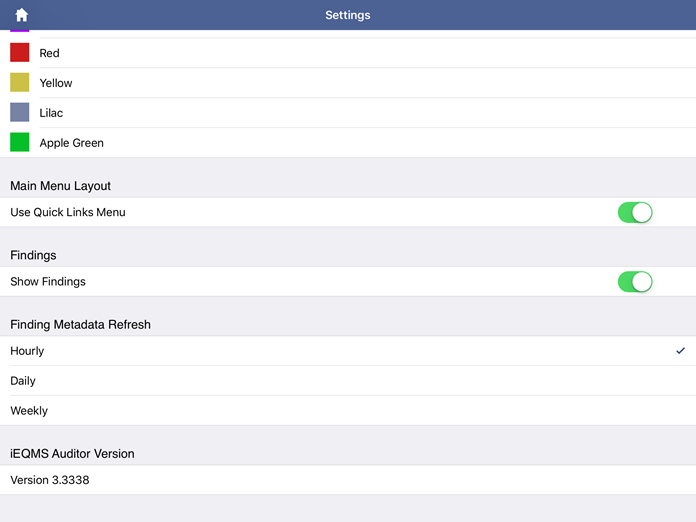 From here, select the rate at which you would like the application to synchronise with the live EQMS system. You can choose between Hourly, Daily and Weekly
Note:
The tablet must have an active connection to the internet and your EQMS system for this to happen.